Our brands
Our best-known labels include Jacques' Herb butter, Beurre Trèfle, Solataki and Solamar. Our herb butter recipes are also used in dozens of private label products. Our flavourings can also be found in meat, bread, vegetables and quality ready meals. For example the herb butter rosettes served with steak and the delicious flavourings in refrigerated and frozen ready meals. The ever popular prepacked herb butter baguettes and fabulous Focaccia bread also owe their flavour to our traditionally prepared herb butter recipes, developed in close consultation with our customers.
Jacques' Herb butter
Jacques' Herb butter guarantees delicious high-quality herb butter.
Check out our products
Beurre Trèfle
The herb butter from Beurre Trèfle is produced using delicious natural butter.
Check out our products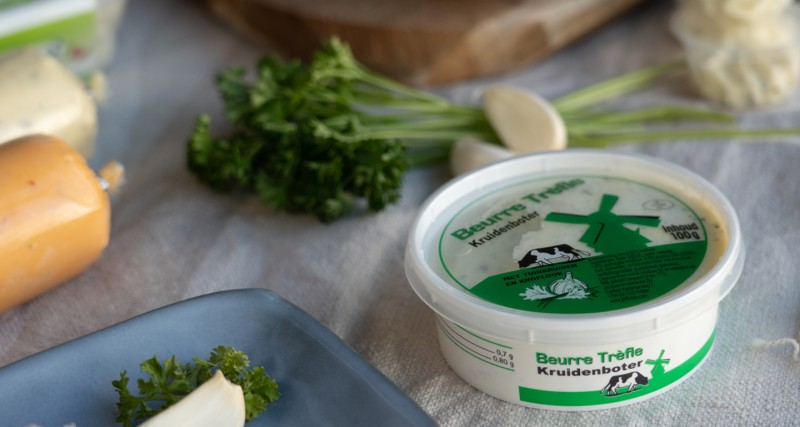 Solataki
The Mediterranean products form the Solataki brand featuring delicious white cheese are the perfect products to enhance the flavour of your dishes and/or salads.
Check out our products
Picolet mini bread rolls
Picolets are the brand-new delightful mini bread rolls from JKB Foods. These two-bite-sized rolls are the perfect warm accompaniment for your pre-dinner drinks.
Check out our products